Congrats on your new ride!
We're honored to have you
Rather than sending you a bulky coupon book, you'll receive a monthly statement with your loan details. To get started with your membership, ensure we have your email address, so you receive important emails from us.

Need to send us your email or have questions about your account(s)? Chat Live with a Team Member and check out our Online Payment FAQs.

Please see below for easy payment options and important details you may need for your loan.
Loan Payment Options
Pay Online at SCCU.com:

Enroll in Online Banking and manage your SCCU accounts from anywhere. With your loan information and member number, you can enroll in Online Banking and download the SCCU Mobile app.

Mobile Wallet Loan Payments:

Add your SCCU Auto Loan to your Apple Wallet app or Google Pay app (GPay), and make one-time loan payments securely and conveniently through your mobile wallet.

Pay by Phone:

Call (800) 447-7228 and follow the prompts. You will need your member and loan numbers to make a payment.

Pay at an SCCU Branch:

To locate your nearest branch, please visit SCCU.com/Locations.

Mail Your Payment

(include your loan number):

Space Coast Credit Union
P.O. Box 419001
Melbourne, FL 32941-9001
Auto Insurance
Please be sure your auto insurance has been updated to reflect SCCU as lienholder with deductibles that do not exceed $1,000. This is important to help prevent any confusion and unnecessary expense associated with costly collateral protection insurance, also known as force-placed insurance.

Lienholder/Loss Payee
Space Coast Credit Union
PO Box 3220
Carmel, IN 46082
Statement Preference
As your SCCU Members' Watchdog, we strive to deliver a great member experience. If you're enrolled Online Banking and received your financing through a dealership, you'll receive eStatements after two months of receiving a paper statement.

You can access your eStatement through Online Banking by clicking on the 'View Statements and Notices' link under Quick Links. A notification will be sent to your email address we have on file to let you know when your eStatement is available.
If you prefer to receive statements by mail, you may opt out of eStatements by following the steps below:
Log into Online Banking

On the top, click your name

Next, click Profile then Statement Preference
Help Reach Your Financial Goals
Check out these helpful articles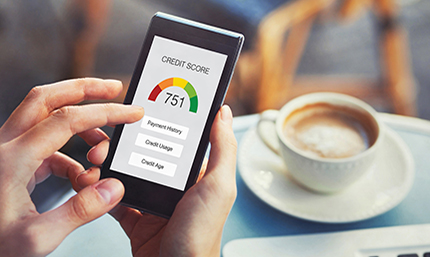 How a Good Credit Score Can Impact Purchasing Power
You're probably well aware of what a credit score is, but what exactly determines your overall credit, and how does it benefit you?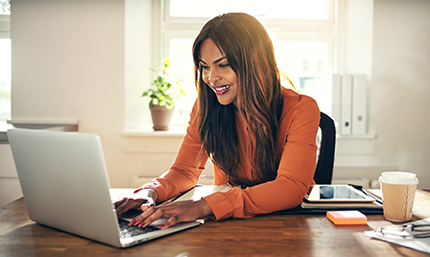 How to Switch to a Free Checking Account in 5 Steps
See why it's worth switching to a Free Checking account at SCCU.
10 Creative Ways to Save Money
Saving can be challenging, but making a few simple switches can help you save thousands a year!