Construction Loans in Florida: Everything You Need to Know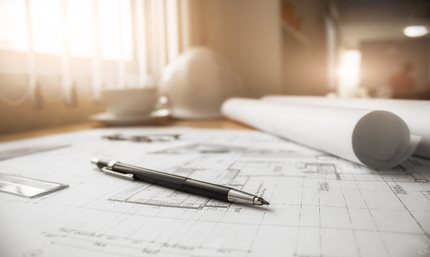 When you want to move into the house of your dreams, building a new home—rather than buying one that already exists—offers plenty of benefits. This article covers all of its rewarding benefits and takes you through the process step by step when you're exploring the right construction loan for your needs. So, let's dig in!

Here you'll find more information about construction loans at SCCU.
How Do Home Construction Loans Work?
What exactly is a construction loan? According to the Consumer Financial Protection Bureau, a construction loan provides the funding needed to build a home. Funds borrowed are typically released in a series of advances (or "draws") to pay for expenses as the building is being constructed. In some cases, a construction loan automatically converts into a long-term mortgage loan (in other words, "construction-to-permanent" loans). Other times, it's simply a short-term loan that funds construction. Then, the borrower would have to either pay off the loan or, more typically, refinance it into a mortgage loan.
What Are the Benefits of Building a Home?
As long as you stay within your budget and comply with community building regulations, building your own home allows you to personalize the structure to your specific tastes in ways beyond buying an existing home: from the architectural style to the interior floor plan and from the color schemes to the lighting, and much more.

Do you need home office space? Include it! Do you appreciate the idea of multi-purpose rooms? Go for it. Does solar energy appeal to you? Incorporate it. The possibilities are endless!

In fact, when you build your own home, you can benefit from the most energy-efficient building systems and materials available today, an eco-friendly structure that can save you money on energy costs going forward. Plus, the home is brand-spanking new—which means that many systems will be under warranty, and maintenance and repair issues aren't likely for a few years.
Can You Get a Loan for Land and Building a House?
When you apply for a home construction loan, the house only exists as an idea. In fact, you may not even have a piece of land in your name. So, as part of the process, you'll either need to purchase a lot or have a purchase agreement for the lot you plan to buy and build upon.

You may end up buying a lot from the builder you select, or, if the builder owns the lot you desire, the cost of the property may be included in the overall price of the builder's quote for home construction.

Lot selection is crucial for many reasons, including the obvious one: this property determines where you'll build your new home, your neighborhood, the surrounding community, and ultimately, where you'll live.

Lot location: If you enjoy living in the midst of hustle and bustle, it's a good idea to choose a lot where you're close to dining, shopping, and recreational venues. If you prefer tranquility, consider a lot in a more natural setting with trees. If you're looking for a quieter lifestyle, check with your local government to see what future growth plans exist for your area of choice. Are you responsible for adding any utility-related features? Do you have clear road access?

This is also an opportunity to compare what you plan to build with what other homes are appraising and selling for in the area surrounding your lot. Home values significantly depend upon a structure's location. (Or, as a real estate agent may tell you, the three most important factors to determine home appraisal values are: location, location, location.)

Lot status: Investigate how ready the lot is for building. Some are build-ready, which means utilities and other services are in place for that lot. Others are still unimproved, which means that you'll need to wait for basic services to be established before building upon that piece of property. The wait may be short—or it may not. Factor that into your lot selection.

Land survey: Get the land surveyed to have a clear understanding of your exact boundaries and see what easements exist. An easement may exist because of a neighbor's driveway or because of an underground utility or power line. No matter why an easement is in place, it means that someone else has a specifically-defined limited use of that portion of your property. Is that easement acceptable to you? If not, consider another piece of land.

Zoning ordinances: Learn what zoning ordinances are in place for your chosen lot and whether this property will fall within a homeowners association (HOA). If it does, make sure you're comfortable with the HOA fees and restrictions, and get a clear understanding of the benefits you'll receive as an HOA member.

Flood insurance: Find out if you'll need to purchase flood insurance because of the lot's location on a flood plain. Also, investigate the flood insurance cost, which will be above and beyond regular homeowners insurance, and include features you'll need, such as hurricane shutters, in your building plans.
Brainstorming Your Dream House
Just like when you plan to buy an existing home, it's helpful to do the following for building a new home:
Make a list of your must-haves and dream-haves, such as the number of bedrooms and bathrooms you'd like, along with other features that you have in mind. If you've visited open houses lately, consider what really caught your eye and interested you.
Think about what you'll need now and what you might need in the future. Is this where you'll begin and raise your family? On the other end of the age spectrum, do you plan to retire here? Each of these scenarios will come with different wants and needs.
Imagine this house on the land you bought or will buy. What's the best way to situate windows for natural light and help with energy efficiency? Would the exterior color, landscaping, add-ons, etc., meet your neighborhood's required ordinances and regulations? After you've come up with a good list of needs and wants, you can then select the right general contractor to build your home.
This builder will translate your ideas into a tangible form for your approval. This will allow you to "see" what your preferences would look like in a new home—and, thanks to today's building industry modeling applications, contractors can quickly and easily use technology to add and take away features in a computerized rendering.

What are today's home trends? You may find inspiration in what's trending in new construction builds, especially since many of them are so well suited for Florida living.

Today's home designs are curvier than ones from the recent past, often including arches and vaulted ceilings. "Biophilic designs," meanwhile, focus on bringing the outdoors in, whether that's through the structure of the building or in other ways to mimic nature and leverage nature's bounty.

Luxury outdoor space is in demand, such as a screened-in back porch or outdoor kitchen—both ideal for entertaining. Pools, fire pits with built-in benches, and more may be of interest. Today, more homeowners are opting for metal roofs—they're environmentally friendly, 100% recyclable, and they typically are made from 25% recycled materials.

As far as interior design, browns are back: all shades of brown, which work in tandem with another hot design trend—incorporating elements of nature indoors. Tactile textures and vintage items are both trending. With high tech, sustainable designs are likely to be in demand today as well as in the near future.
Comparing Construction Companies
First, you'll need to choose a builder and then present the lender with specific plans for the home before applying for a construction loan. These will include blueprints, a detailed cost estimate for the home's construction, and a contract with your builder that lists how much you'll be charged for construction.

Are you planning to buy a piece of property at the same time? First, you'll need to submit the purchase agreement for that land. If you buy a lot that the general contractor owns, that may streamline the number of documents you'll collect, and the builder may simply include the lot price in your cost estimate.

To find the right builder, be sure to reach out to friends and family members who have used a contractor (preferably to build a new home and renovations). Some questions to consider asking them: if they were satisfied with the work done, if they met deadlines according to the timetable, and if the person and company were easy to work with, along with other questions you may have. You can also check your Better Business Bureau (BBB) and reviews online or in social media groups, and through this process, create a list of potential contractors.

Here's a helpful list of criteria for your contractor vetting process:
Their availability
If they build in your community of choice
If they build the type of home you want
If they're licensed, bonded and insured
How they choose and pay subcontractors
How effectively they're able to get building supplies right now
Once you've chosen your finalists, verify their licenses, check references, and their Better Business Bureau status.

Through this process, you'll end up with your general contractor of choice and the documentation that you'll need to actually apply for your construction loan.
Comparing Construction Loan Lenders
First, check if a lender offers construction loans to a homebuyer. If so, find out if the loans are construction to permanent. (Yes to both at SCCU! Our construction loans come with just one set of documents and closing costs.) Other issues to explore and compare include the following:
Construction loan rates: Get both the interest rates and annual percentage rates (APRs); the latter is a better apples-to-apples comparison between lenders because it also takes into account any lender fees and other costs of borrowing funds.
Choice of loan programs: These may include fixed and adjustable-rate options (note: although lenders typically offer a variable rate during the construction process, SCCU offers both fixed- and adjustable-rate options when you convert to post-construction financing).
Terms: Find out what they are for the construction period, and, if applicable, for the "permanent" part of the loan.
Down payment and closing costs: Many times, 20% of the home's value is required for a down payment. SCCU will finance up to 90% of the value.16
Be sure to get an estimate of what the principal and interest payment will likely be for the permanent portion of the home construction loans and find out about insurances required.

After you've narrowed down your lender choices to the best construction loans in Florida for you, it's time to find out their specific qualification requirements, and if acceptable, to apply.
Effective Date: December 06, 2023

Apply Now

| Term | Rate "As Low As" | APR* "As Low As" | Example Loan Amount | Example Monthly Payment |
| --- | --- | --- | --- | --- |
| 10 Years | 6.750% | 7.033% | $200,000 | $2,296.48 |
| 15 Years | 6.875% | 7.077% | $200,000 | $1,783.71 |
| 15 Years Jumbo | 6.500% | 6.582% | $750,000 | $6,533.31 |
| 20 Years | 7.375% | 7.540% | $200,000 | $1,595.93 |
| 30 Years | 7.375% | 7.503% | $200,000 | $1,381.35 |
| 30 Years Jumbo | 7.000% | 7.051% | $750,000 | $4,989.77 |
Rates based on creditworthiness. SCCU construction loans are construction-to-permanent loans, with a 12-month construction period. Once construction is complete, final inspection has cleared, and certificate of occupancy (CO) has been received, the loan automatically converts from construction to the permanent loan that the member selected prior to beginning construction. If construction extends past the 12-month initial period, the rate lock will expire and the rate will be reset at the higher of current rate or the initial lock-in rate. SCCU may agree to make an exception and extend the construction phase of the loan. Any such extension may result in changes in to the rate, payment amounts, and closing costs.

During construction phase, SCCU makes payments to the builder at certain key points during construction. During this period, member loan payments are interest-only, based on the total amount of money that has been advanced by SCCU to the builder. The payments to the builder are contingent upon passing required inspections. During this phase, the interest-only payments will vary monthly, depending upon the total amount paid to the builder at the time of each payment calculation. Payment examples above are given for the permanent phase of the loan only and do not include the interest-only construction phase payments. At initial closing, SCCU collects $1,400 to cover the costs of inspections and builder disbursement. Any funds remaining after CO is issued will be refunded to the member. If actual disbursement charges are greater than $1,400, the member will not be charged above the initial $1,400.

Jumbo Loans available on loans greater than $726,200.

Taxes and insurance not included, your actual payment obligation will be higher.
How to Qualify for a Home Construction Loan
To qualify for a construction loan, a lender will typically look at two key factors: your credit scores and debt-to-income ratio (DTI). Our guidelines look for a minimum credit score of 620 or higher with a record of making timely payments along with a good DTI.
Home loan rates can partially be based on your credit scores. To investigate your credit standing, you can get a free credit report from each of the three major credit reporting agencies at AnnualCreditReport.com. Check reports for errors that might hurt your credit scores, and if you find any, report them to each of the three agencies that contain faulty information. You can also get your credit scores at various sites online, either for free or for a fee.
To improve your credit scores:
Make all payments on time. Setting up automatic payments can help you stay on schedule, given that enough funds are in your account.
Look at your credit utilization rates on credit card accounts. In other words, how much of your available credit amounts you are using. If it's 30% or more, be sure to pay down your balances.
After you pay off a credit card, consider keeping it open because credit length plays a role in overall credit scores.
Analyze your credit mix. It can help to have both revolving debt (credit cards/lines of credit) and installment loans (personal loans/car loans).
You can follow these steps to calculate your DTI:
Add up your monthly debt payments. This can include:

Mortgage or rent
Car payments/other vehicle payments
Minimum credit card payments
Personal loans
Student loans

Calculate your monthly gross (pre-tax) income

Calculate your monthly gross (pre-tax) income.
Divide the sum of your total monthly debts by your monthly gross income.
The result is your DTI. Check to see if it fits within your lender's guidelines.
Your DTI will include your new mortgage amount, so here's how you can estimate yours. If it's too high, here are strategies to consider:
Figure out how much you need to reduce your monthly debt and create a customized strategy.
Pay down credit card balances to reduce minimum payments due.
If possible, actually pay off credit card and personal loan debt.
Although, with home construction loans, you won't be negotiating with sellers in the same way you would if you were buying an existing home, getting a pre-approval will still allow you to see what you can afford in your new home. With a pre-approval, a lender will check your credit and provide you with a maximum loan amount, which can save you plenty of time and frustration. Here is more information about mortgage pre-qualification.
How to Apply for a Home Construction Loan
When you're ready to apply for a construction loan, you'll need to gather the following documentation about your lot and blueprints for your application:
ID, such as your driver's license/passport
Two most recent bank statements
Last two pay stubs, W-2s, tax returns
Lot purchase agreement, if applicable
Contract with your builder
Building plans
Detailed cost estimates of the home
Overall, construction loans are variable rate programs. At SCCU, we have a variety of post-construction choices for you, including both fixed- and variable-rate home loans.
Once you're approved, you can move into the construction phase of the project. In other words, you can now "break ground."
Construction and Post-Construction Phase
The construction phase typically lasts six months to a year. In collaboration with your building contractor, SCCU will work with you to create a draw schedule, listing certain building milestones and what percentage of the funds will be released to the builder as each milestone is met. In some areas, inspections may be required to release funds and move on to the next phase. During the construction phase, loan rates are typically variable and you would pay interest on the amount that's been paid out to your general contractor.
When the home is complete, it will need a final inspection. Once the home passes this inspection, a certificate of occupancy deems the house as livable and you can move in. At this point, your loan will automatically be converted into a permanent one, and we can help you to pick the one that fits your needs.
The post-construction phase is when you'll choose what loan program and term you want. With a fixed-rate loan, your monthly combined principal and interest payments will remain the same for the life of the loan, making it easy to budget. This is the most straightforward type of home loan.
Adjustable loan rates can start out being lower than a fixed rate, which can help you build equity more quickly early on. Because these rates can fluctuate, be sure to research how often this usually happens and by how much each time over the life of the loan.
You'll need to decide how much of a down payment you'll make. With a construction loan, you'll base your down payment on the value of the completed home, and at SCCU, we offer up to 90% financing16 (meaning only 10% of the value as your down payment). We offer terms of up to 30 years with no application fees or pre-payment penalties or intangible tax. Origination fees are a flat $1,100.
Best Construction Loans in Florida
You have the choice between banks and credit unions for your lender—but why choose a credit union for your construction loan? Unlike banks, credit unions are not-for-profit financial cooperatives. They exist to benefit members, meaning people who have an account at that financial institution.
By joining a credit union, you build a stronger connection to your community, with funds helping to support your neighbors, while you can benefit from competitive home construction loan rates and terms. In addition, credit unions focus on the financial wellness of their members, having no outside stockholders to please. This means that people like you can benefit from lower rates, lower closing costs on loans, and better rates on savings and checking accounts.
How do you become a member and enjoy this personalized service? Every credit union will have its own qualifications for members, such as residing in the same area or working for the same type of employer. As for SCCU, we serve more than 536,000 members who work or live in one of the counties that we serve. You can open an account online or at any one of our 60+ branch locations (from Flagler to Miami-Dade counties). Alternatively, you can apply for a construction loan with us first, and we'll set up your membership for you (with a small $5 deposit in a Shared Savings account).
As a bit of background, we were founded as Patrick Air Force Base Credit Union in 1951 with 28 members and $372 in assets. Now, we're Florida's third-largest credit union with $7 billion+ in assets.
Construction Home Loans at SCCU
SCCU offers flexible rates and terms for construction loans. Because we make our decisions locally, the approval process is more streamlined, and because we have construction-to-permanent loans, you only go through one application process with one set of closing costs. You'll sign closing documents only once, as well, and we offer electronic closing options. If you have questions, you can get in touch with us here, and a Team Member will be happy to help.
Thank you for your feedback!