No Closing Costs Mortgages vs. Other Home Loan Options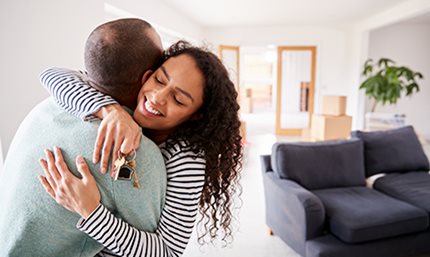 If you've been thinking about applying for a home loan or refinancing, but you're unsure you can afford closing costs and a down payment, a no closing costs mortgage may be right for you. We've put together this guide on closing costs and the types of mortgages available to help you determine if a no closing costs mortgage is your best option.
The Basics of Mortgage Closing Costs
When borrowing from any mortgage lender, you can expect several fees, charges, or costs at your loan closing. Depending upon the lender, the type of property you're buying, and the type of loan you're applying for, your closing costs may include these items and others, in addition to your down payment:
An application fee: This fee is for the costs associated with processing your application, such as having a credit check done.
A loan origination fee: This covers a lender's costs to process the loan and may include other fees.
Discount points: Some mortgage products include an option that allows borrowers to make an up-front payment that lowers the loan's interest rate.
Private mortgage insurance payment: On many types of loans, lenders require private mortgage insurance (PMI) if the down payment is less than 20 percent. Buyers' closing costs may include the first monthly PMI payment.
Property taxes: Lenders may require borrowers to pay at least a portion of county property taxes as a part of their closing.
Homeowners association fee: If the property is managed by a homeowners association (HOA), there may be fees associated with the property transfer. Borrowers may need to pay these fees at closing or directly to the HOA.
Homeowners insurance premium: Borrowers will need to pay the first year's insurance premium at closing
Title search fee: This fee covers the cost to research public property records for discrepancies in the legal ownership of the property.
Title insurance: In the event a title search does not reveal an existing lien or dispute of ownership, insurance policies protect both the buyer and the lender. The one-time fees for these two policies may need to be paid by the buyer at closing.
Appraisal fee: A professional appraiser will verify the home's market value and that it is sufficient to cover the amount of the loan.
Pest inspection: This covers an inspection done by a pest control professional for wood-destroying organisms such as termites or dry rot.
Home inspection: Some types of loans require an inspection to verify that the home is structurally sound.
What Are the Different Types of Mortgage Loans?
There are so many home loan options available that it can be a challenge to know which one is best for your purchasing or refinancing needs. At SCCU, our experienced mortgage loan originators will be happy to review all of the different mortgage products we offer with you, including:
Conventional fixed-rate loans:
Conventional loans with fixed interest rates have long been the most common type of mortgage. This home loan offers an important benefit: Buyers will always know how much principal and interest they will pay each month for the life of the loan, making budgeting easier. It also provides the peace of mind that—while property taxes and the cost of insurance may change over time—the total of principal and interest paid each month will never increase.
An SCCU Conventional Fixed-Rate home loan may be right for you if you plan to remain in your home for a long period of time.
No closing costs mortgages:
We're always working to make our products and services simpler and more affordable for our members, and that includes our mortgages. SCCU's No Closing Costs option allows you to save thousands when you're buying or refinancing a property—we cover third-party expenses such as appraisal, title insurance, and inspection costs, and there are no lender origination fees or hidden terms.
Our no closing costs option is available on several of our most popular mortgage loans. Whether you're a first-time buyer looking for ways to save or you just want to lower your up-front costs, you'll enjoy the benefit of bringing less money to the closing table.
You can start your application online for an SCCU No Closing Costs home loan or call us to speak to an Express Mortgage Originator: Mon-Fri 8:00 a.m. to 7:00 p.m. or Saturday 9:00 a.m. to 5:00 p.m.
Brevard: 321-752-2222
Broward: 954-704-5000
Miami-Dade: 305-882-5000
All other areas: 800-477-7228
Effective Date: December 06, 2023

Apply Now

| Term | Rate "As Low As" | APR* "As Low As" | Example Loan Amount | Example Monthly Payment |
| --- | --- | --- | --- | --- |
| 10 Years - Purchase or Refi | 6.750% | 7.033% | $200,000 | $2,296.48 |
| 15 Years - Purchase | 6.875% | 7.077% | $200,000 | $1,783.71 |
| 15 Years - Refinance | 7.000% | 7.203% | $200,000 | $1,797.66 |
| 20 Years - Purchase or Refi | 7.375% | 7.540% | $200,000 | $1,595.93 |
| 30 Years - Purchase | 7.375% | 7.503% | $200,000 | $1,381.35 |
| 30 Years - Refinance | 7.500% | 7.629% | $200,000 | $1,398.43 |
No Closing Costs Option: Rates based on creditworthiness. Certain restrictions apply. Available on select purchase and refinance home loans. Must be primary residence. Rate adjustment will be applied to current rates. Rates subject to change. Example rates, loan amounts, and monthly payments shown above are based on current 30-year Conventional Fixed Rate Loan; ask your SCCU representative for examples on other available No Closing Costs loan options. Monthly payments do not include taxes and insurance; the actual payment obligation will be greater.

You'll still need to make your down payment, and prepaid taxes, interest, mortgage insurance, and fees for optional discount points (if you choose), but SCCU will cover your third-party charges and waive our loan origination fees. Your down payment is determined by the Loan-to-Value ratio. (90% LTV = 10% down payment) Loans exceeding 80% of the appraised value of the home require private mortgage insurance.

Adjustable-rate mortgages:
The main advantages of adjustable rate mortgages (ARMs) are that they start with a lower introductory interest rate and lower payment. These home loans may be a good choice for you if you expect to stay in your home for a relatively short period of time, but you'd like the option to refinance it to a fixed-rate loan later.
It's important to understand all of the terms of an adjustable rate mortgage in order to avoid any surprises down the road. Our experienced local mortgage professionals will explain these terms and all of the features of an SCCU Adjustable Rate Mortgage, including alternatives that offer interest rate adjustments after three, five, or seven years, and how a rise in interest rates may affect your payments in the future.
Condo loans:
Condominiums are a popular choice for both new and long-time Floridians (and part-time residents) who are looking for a lifestyle with less maintenance while still enjoying the benefits of owning their own homes. At SCCU, we have condo loans with up to 97% financing on primary residences and 90% financing for vacation or second homes16. Our condo loans also allow for non-resident co-borrowers.
Construction loans:
Homebuyers who are building a brand-new home have unique financing needs. An SCCU Construction Home Loan meets those needs with a single fixed-rate or adjustable-rate loan that covers everything from construction to the final, permanent mortgage. That means you have just one paperwork filing, one application, and one closing. Even first-time buyers can take advantage of a construction loan as long as buyers satisfy the requirements, which are much like the requirements for any type of mortgage loan.
With our construction loan, you make interest-only payments during the construction phase, which is usually a period of six to 12 months. After your new home is complete and passes inspection, your construction-to-permanent loan converts to the permanent fixed- or adjustable-rate mortgage that meets your specific needs.
Jumbo home loans:
An SCCU Jumbo Loan helps qualified buyers finance homes that cost $548,250 or more, with up to 90% financing. There is no private mortgage insurance (PMI) required on our jumbo mortgage loans and interest rates are often competitive with traditional loans. Jumbo home loan options include terms of 10-, 15-, 20- or 30-year fixed-rate loans, and 5/1 adjustable rate mortgages.
These loans involve more extensive documentation compared to many conventional loans, and credit requirements for borrowers usually include a high credit score. Get in touch with SCCU's local lenders for more details.
FHA loans:
FHA loans can be an excellent choice for homebuyers with less-than-perfect credit scores or first-time buyers looking for a mortgage option with smaller down payment requirements. An SCCU FHA Loan offers down payments as low as 3.5%.16
Rather than actually lending the money, the Federal Housing Administration (FHA) supports lenders in this type of loan, protecting the lender in the event the borrower defaults on the mortgage. A borrower needs to have a certain debt-to-income ratio (DTI), which is a factor in any type of financing. The FHA currently requires a 50% or less DTI to qualify for an FHA loan. There are also limits on the amount that can borrowed with an FHA loan. These limits change relatively often but are always based on home prices in the specific area where the property is located. Our experienced local mortgage professionals can help you understand the specific details of this type of loan.
VA home loans:
Since the GI Bill passed in 1944, active duty service members, veterans, and widowed military spouses have enjoyed the benefits of VA home loans that they've earned serving our nation. Our credit union began on Patrick Air Force Base, and we are proud to make homeownership a reality for these deserving service men and women.
These are just some of the advantages of an SCCU VA Home Loan:
There is no private mortgage insurance (PMI) requirement
Once a VH home mortgage is satisfied, the benefit can be used again on another home purchase
The interest rate is the same regardless of the borrower's credit score
Borrowers may not need a down payment—up to 100% financing is available on purchases16
All closing costs may be paid by the seller
Our ultimate guide to mortgage loans provides further details on each of these too.
Closing Costs FAQ
Obtaining a mortgage is one of the most important financial transactions most people make in their lifetimes, so the more you know about the process, the better your financial position after buying a home. Closing costs are one area in which borrowers commonly have questions since these costs have a direct effect on how much money will be needed to complete the transaction. The following are some of the questions lenders hear most frequently:
What are mortgage closing costs?
Closing costs are the fees and expenses associated with processing the sale and purchase of real estate. These costs usually include title insurance, property taxes, an appraisal fee, and more. Many of the costs are in place to protect buyers, such as the fee for a title search that ensures you will have legal possession of your new home after closing.
How much are closing costs on mortgages?
The total amount will vary based on a number of things, including how much you are borrowing and what the tax rate is where the property is located. In general, according to the U.S. News & World Report's article on "What Are Closing Costs," closing costs average approximately two to five percent of your total purchase price. When you borrow from SCCU, you will receive an estimate of your total closing costs during the initial phase of your application process as well as a final total just before closing. You'll be able to compare the initial estimate with the final costs and have the opportunity to ask questions about any differences or any costs that you don't understand.
Will I know what my total closing costs are before I go to closing?
Yes. Right from the beginning of your mortgage application process, a lender will give you an estimate of all of your closing costs. Some costs in the estimate are fixed and non-negotiable, and will not change as your application moves along. Others may change according to the timing of your closing. By law, lenders must provide the estimate within three days of having received your completed home loan application.
At SCCU, we make sure you understand all of the terms and costs associated with your new home loan. You will receive a closing disclosure with the final amounts that will be due at the closing table.
Who usually pays for mortgage closing costs?
Buyers often pay most of the closing costs, but there can be a number of variables in any transaction, some of which may be negotiable with the seller or the lender. The seller typically pays some closing costs, such as the commission paid to the real estate agent(s) who handled the transaction.
How much of a down payment will I need to bring to closing?
Several factors can determine how much you will need to put down, such as the total amount of your loan, the specific loan's terms, and more, but there is no standard down payment amount. At SCCU, your down payment may be determined by your loan-to-value ratio, which is calculated from the loan amount and the property's value. Generally, down payments fall somewhere between five and 20 percent of the home's sale price, but financing up to 97 percent may be available to qualified borrowers on specific loan types
Keep in mind that a down payment that is less than 20 percent of the sale price will usually require the borrower to pay private mortgage insurance (PMI) premiums for a period of time.
How can I save money on my mortgage closing costs?
One way buyers can save on closing costs is to negotiate a reduced price with the seller or forego optional services, but these options aren't always available.
At SCCU, we make closing more affordable for our credit union members with our No Closing Costs Mortgage. Our lenders will be glad to explain this great option to you: Scroll down to start a live chat or give us a call today.
Thank you for your feedback!